welcome
Welcome to the Pragma International Congress 2022
Here we are, the time has finally come for the long-awaited Pragma Congress.
After more than two years, members, guests and professionals from the world's most diverse countries are gathering in Barcelona to celebrate their membership in the Network, strengthen the sense of community and work together in this post-pandemic context.
All this to develop and improve their international and business skills, both traditional and digital, for the needs of their clients, but also, if not above all, for personal and professional enrichment.
events
Why you should Join the Event
Business Renowned Experts
Embrace a conversation with top-ranked and influential experts for leading more successful business.
Emerging and internationally relevant topics
Be aware and part of the next global and influential trends.
Engaging and efficient networking
Make the most of your time by selecting the meetings that are most valuable to you and your business.
schedule
October

23

Day 01

October

24

Day 02

October

25

Day 03

October

26

Day 04
@ The Hotel
09:00 Keynote Speaker + Pragma Evolution
Eugenia Navarro is Partner of LOIS, a strategic consulting firm specializing in law firms and corporate legal departments. Trainer and lecturer on trends in the legal sector.
She has been helping to transform the legal sector for more than 20 years and to incorporate management and strategy in both law firms and company legal departments.
Eugenia Navarro
Partner at LOIS

Marketing Team
Pragma's Marketing Team will explain how Pragma has evolved and its implication for the Firm's business. We will also look at the future of Pragma and how we are planning to expand the relationships between firms in order to increase the business opportunities generated amongst the network.
@ The Hotel
11:30 New trends in the retail sector
Mixed-uses and sustainable contributions to cities
Unibail-Rodamco-Westfield is a partner of choice in economic and social development through its activities in real estate and community development. URW has a proven track record in delivering world-class local projects and is a demonstrated expert in urbanization, revitalization, and mixed-use development. URW is actively contributing to the appeal and progress of cities by developing sustainable places where people can enjoy coming together for everyday activities.
L35 is an international architecture firm with offices in Barcelona, ​​Madrid, Paris, Milan, Geneva, Miami, Mexico, Bogotá, São Paulo, Santiago, Istanbul and Abu Dhabi.
<
Caterina Memeo
Senior Partner

Ricardo Lizcano
Director of Operating Management Spain
@ The Hotel
16:00 Organization and Financials
During this session we will discuss together about the future organization and financial of Pragma International.
@Mirabé
20:30 Gala Dinner
The Mirabé restaurant is located in a spectacular setting , with a splendid balcony over Barcelona from where you can see the whole city
@Veolia Offices
10:00 Veolia Visit
Veolia group aims to be the benchmark company for ecological transformation. In 2022, with nearly 220,000 employees worldwide, the Group designs and provides game-changing solutions that are both useful and practical for water, waste and energy management. Through its three complementary business activities, Veolia helps to develop access to resources, preserve available resources, and replenish them.
In 2021, the Veolia group supplied 79 million people with drinking water and 61 million people with wastewater service, produced nearly 48 million megawatt hours of energy and treated 48 million metric tons of waste.
@Manubens Offices
10:00 Manubens Day
Manubens is a multidisciplinary business law firm that places clients at the heart of its advisory strategy to help them throughout their decision-making, always adapting to their needs.
Thanks to its in-depth knowledge of a range of fields and sectors, combined with extensive experience gained over many years of practice, Manubens provides safe, reliable and innovative legal solutions with high added value in all disciplines.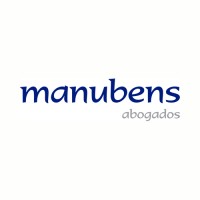 Organized and personalized meetings with Manubens lawyers, Spanish companies working in your countries or specific meetings that we may arrange for you.
register
Register the Congress
Hotel Catalonia Eixample 1864

Exclusive Pragma Offer for Standard Rooms from 22 to 26 October:
Double room (1 pax): 150€/night*
Double room (2 pax): 170€/night*

*VAT and breakfast included. Tourist tax not included.
Rates will apply 3 days prior and 3 days after the meeting dates upon availability.
Book your room before the 15th of September 2022O
How can I get the discount?
Use the code PRAGMA in the top search engine or select a hotel below, and you will automatically be given the discount when you select a room and dates.
For upgrading your room, please contact Letizia Blini at: lblini@pragma.international
Growing and succeding together